♻ Looking for Recycle drop-off info?
For upcoming recycle drop off dates for your canyon
---
Become a Member
WE NEED YOUR SUPPORT.
Join us in helping Real County become the cleanest, most beautiful in the state!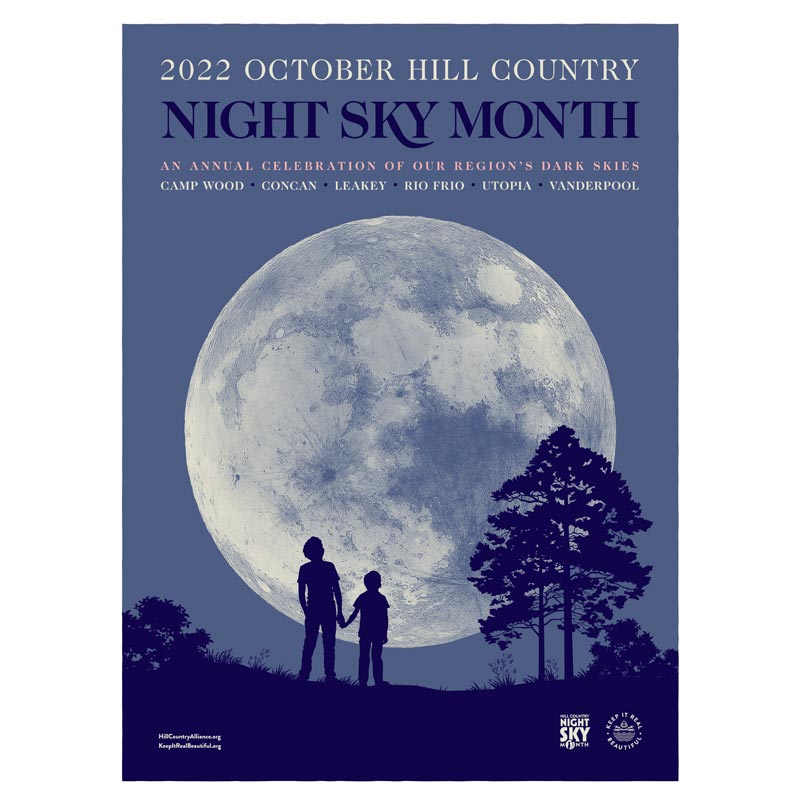 KIRB unveils 2022 Night Sky Month Poster
Keep It Real Beautiful (KIRB) is proud to present its 2022 October Night Sky Month poster, the third in a series started in 2020. This year's poster features a supermoon being gazed upon in wonder by two children. Did you know more than 75% of children never have the opportunity to see the Milky Way due to light pollution where they live? The designation of Night Sky Month serves as a month of celebration of one of the Texas Hill Country's most loved resources, the starry night sky, and a reminder of our responsibility to preserve it. Look for information soon on where to obtain a poster. A lucky few will be able to collect all 3 in the series!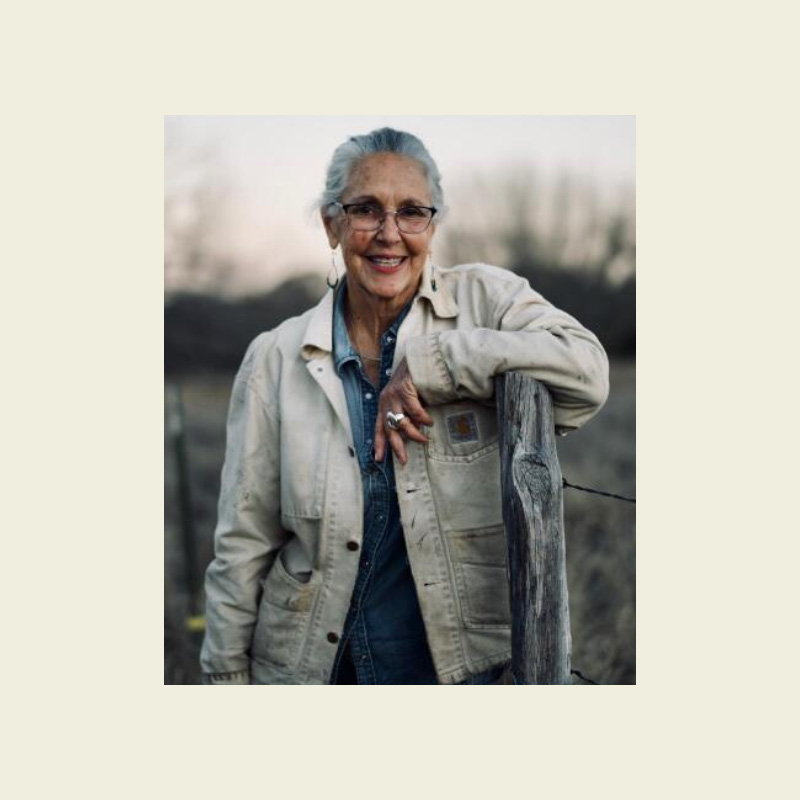 Hill Country Rivers have Lost a Champion
This month, Real County and the greater Hill Country of Texas lost a champion of Texas Rivers with the passing of Sky Lewey. Sky was instrumental in passing the law prohibiting driving in Texas rivers, worked tirelessly to promote the prohibition of phosphate and effluent release in pristine river and creek segments in Texas, and literally wrote the book on Riparian health.
Sky lived on the Nueces River, and championed causes for the river through her work at the Nueces River Authority. Let's keep her spirit alive by honoring our Real County Rivers, and continue her good works by keeping our rivers clean and healthy through proper Riparian care.
To learn more about Riparian areas, follow this link: http://www.remarkableriparian.org/.
To learn more about Sky Lewey, follow this link: https://www.rekfunerals.com/obituary/Sky-Jones-Lewey
Helping Real County become the cleanest, most beautiful in the state!
We are a group of friends and neighbors who care about the health and beauty of Real County. We support projects that support those missions in Real County.
KIRB'S CURRENT FOUR MAIN INITIATIVES:
Litter Prevention
Beautification
Waste Reduction/Recycling
Dark Skies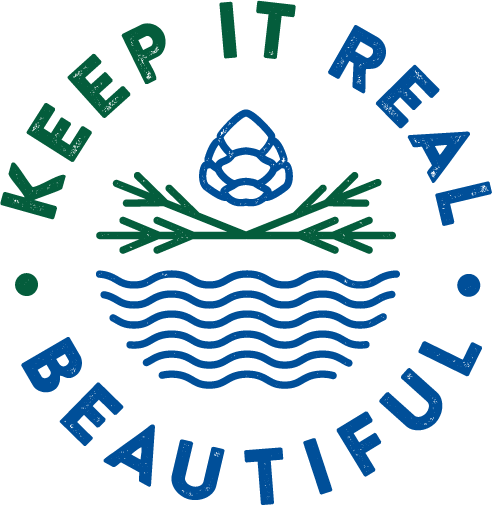 Promotion and education of the Real County community regarding litter prevention, beautification and waste reduction through volunteer led programs and projects.