Recycling is Returning to Real County!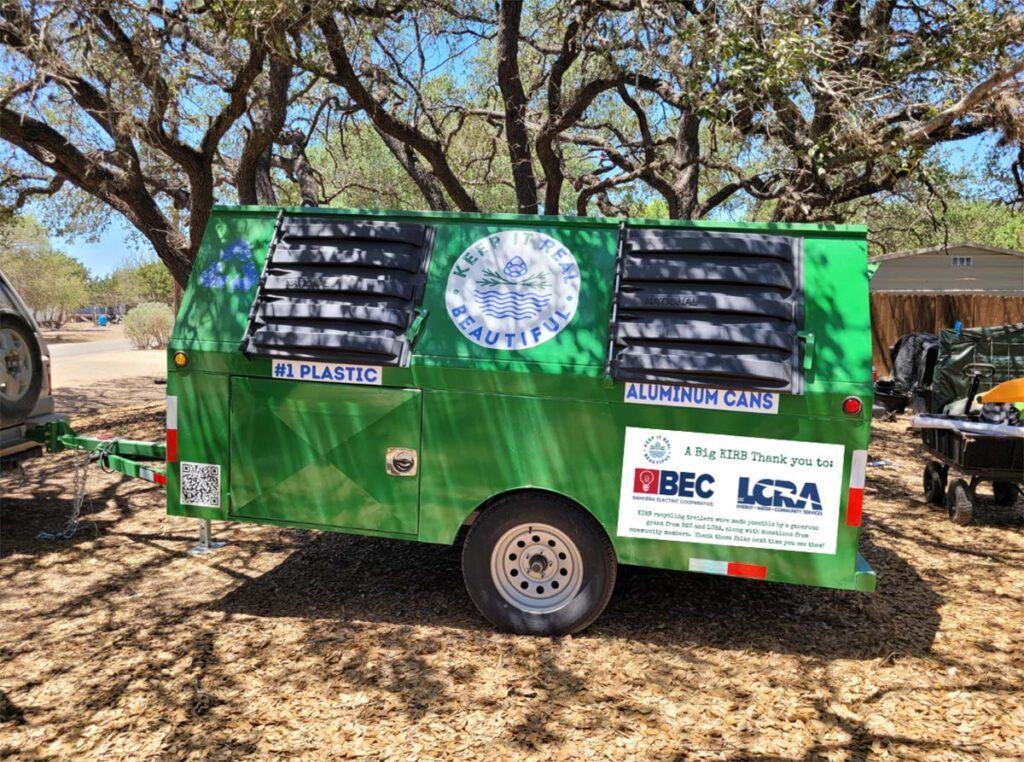 Want to volunteer? email
Frio Canyon drop off days set through December:
KIRB is now scheduling regular recycle drop off days in Frio and Nueces Canyons! Bring your recycling to Leakey on the following dates, all coinciding with the Frio Canyon Food Bank. Drop your recycling and pick up your food bank supplies all in one trip!
Aug. 27, Sept. 24, Oct. 22, Nov. 19 & Dec. 17
---
Nueces Canyon Recycling Drop Off Information:
Recycling drop off will always coincide with the Nueces Canyon Food Bank distribution event, held every month at the Nueces Canyon Elementary School. Come pick up your food bank groceries and drop off your recycling all in one trip! We will also be offering one alternative drop off day per month in Nueces Canyon.
Drop off days scheduled so far:
August 27
September 10 (NC Food Bank Day)
September 24
October 1 (NC Food Bank Day)
Check back here for additional fall drop off dates.
---
We want your
#1 Plastics
Aluminum Cans
Dry Collapsed Cardboard
FOR A LIMITED TIME: schedule a personalized drop off time and date to donate your cardboard. Message KIRB through our Facebook page or email to schedule a time to meet your local KIRB leader at a local drop off point
Thank you for supporting recycling in Real County
Like and follow us on facebook to stay in the loop about KIRB activities
Special thanks to Bandera Electric and Lower Colorado River Authority for the recent grant to KIRB for recycling trailers and banners.