Recycling In Real County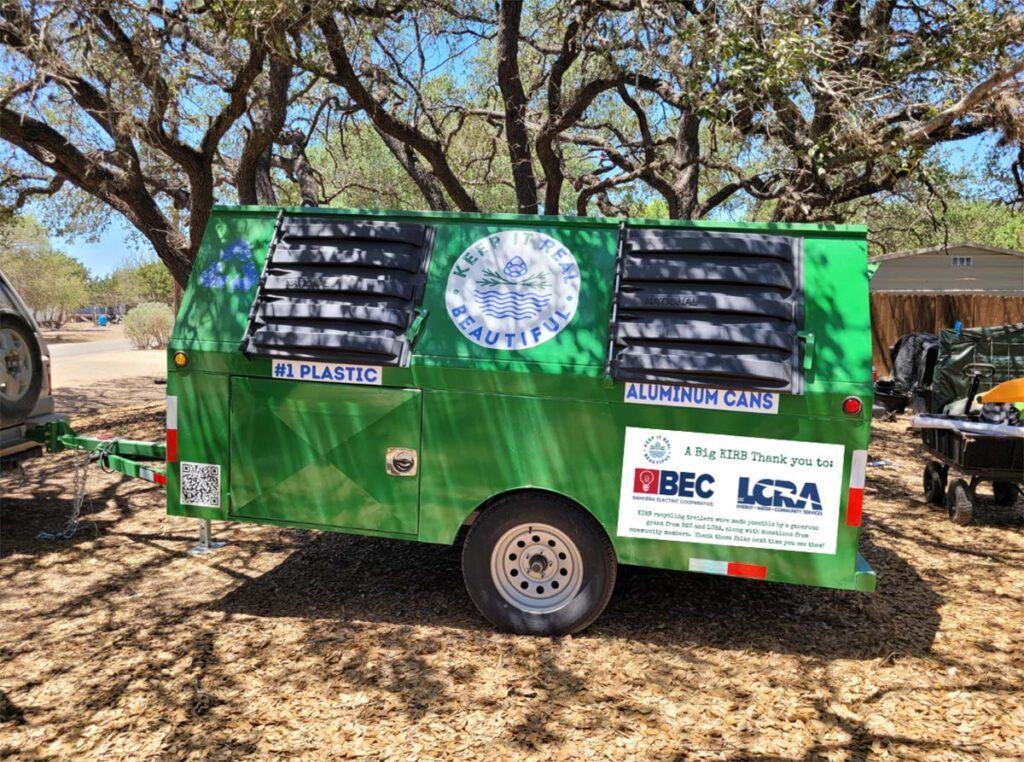 Want to volunteer? email
Frio Canyon drop off days set through December:
KIRB is now scheduling regular recycle drop off days in Frio and Nueces Canyons! Bring your recycling to Leakey on the following dates, all coinciding with the Frio Canyon Food Bank. Drop your recycling and pick up your food bank supplies all in one trip!
Aug. 27, Sept. 24, Oct. 22, Nov. 19 & Dec. 17
---
Nueces Canyon Recycling Drop Off Information:
Nueces Canyon is providing multiple drop off locations for your convenience.
Every Tuesday from 4:30pm – 6pm Drop your recycling off at the Camp Wood city yard, next to Panther Stadium
Food Bank Saturdays (first Saturday of the month) — we will still be at the school in our OG location, convenient for your drop off at food bank pick up
Non Food Bank Saturdays (third Saturday of the month) — Behind the sheriff's station at the Old Chamber of Commerce building yard
Upcoming Drop Off Dates:
Every Tuesday 4:30-6pm-Camp Wood city yard (beside Panther stadium)
Nov 5 at NC food bank
Nov 19 at NC Chamber building
FOOD BANK MOVED TO DEC 10, so recycling will too! See you December 10 instead of 3rd at NC food bank
Dec 17 at NC Chamber building
Are you a business in Nueces Canyon that would like your cardboard picked up by our ninja team of Recycling volunteers? Email us at
---
We want your
#1 Plastics
Aluminum Cans
Dry Collapsed Cardboard
FOR A LIMITED TIME: schedule a personalized drop off time and date to donate your cardboard. Message KIRB through our Facebook page or email to schedule a time to meet your local KIRB leader at a local drop off point
Thank you for supporting recycling in Real County
Like and follow us on facebook to stay in the loop about KIRB activities
Special thanks to Bandera Electric and Lower Colorado River Authority for the recent grant to KIRB for recycling trailers and banners.