2023/2024 REAL ECLIPSES
Click for information about the upcoming Eclipse.
The Eclipse Planning Task Force for Real County's goal is to encourage preparation, offer suggestions, and assist with sharing ideas for the upcoming eclipses.
CLICK HERE for an interactive map of the eclipse paths in Texas!
---
The goal of the KIRB Night Sky initiative is to provide education, guidance, and programming regarding the importance of dark Night Skies to Real County and the Frio and Nueces Canyons.
Real County is well known for its beauty and natural resources, including the Frio River, Nueces River, rolling hills and stunning vistas—day and night. KIRB works to educate landowners and visitors about the benefits of dark skies for wildlife, humans, and for the promotion of astrotourism. Programs are designed to inform homeowners, businesses, and tourists about ways you can help protect the scenic nightime beauty we sometimes take for granted.
---
Night Sky Newsletter – October 2022
---
Night Sky Newsletter – September 2022
---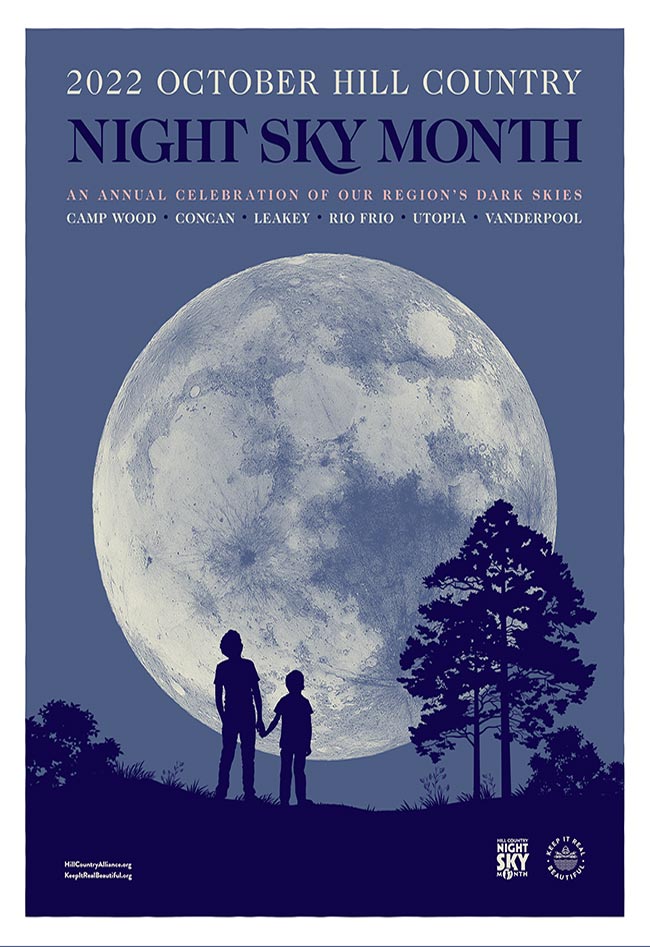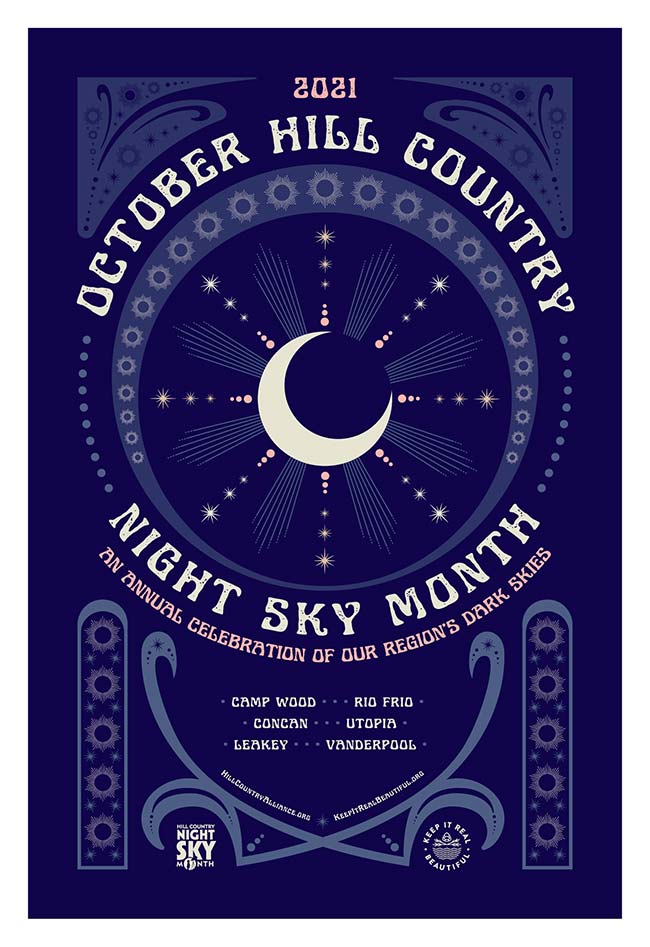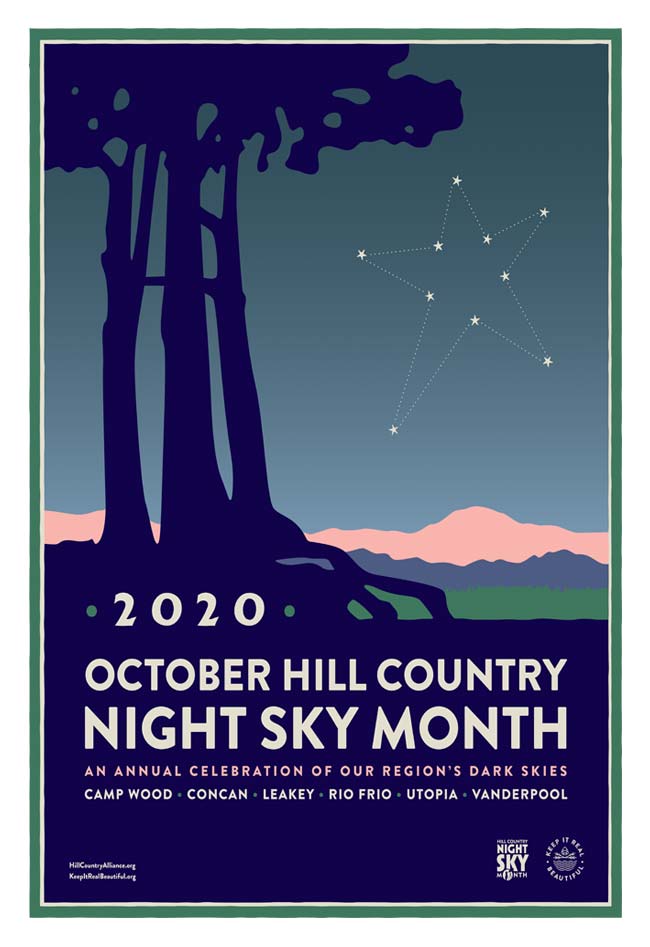 ---
MORE INFORMATION:
Why should we decrease light pollution/improve Night Skies?
Hill Country Dark Night Skies Initiatives Gain Momentum in Real and Surrounding Counties